Technology
Why Do You Need Teslin Card Printing Services?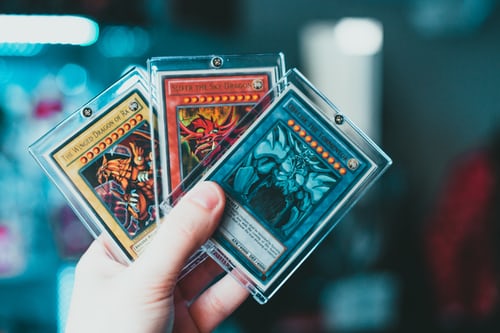 Laminated cards and key cards are an essential part of many people's lives across the world. People use cards equipped with colorful designs and bar codes to access different things in their lives. So, whether it is an insurance membership card, library card, or loyalty card, eco-friendly Teslin cards can work best in every situation. However, if you are not familiar with Teslin, let's discuss it first!
What is Teslin?
Teslin is a synthetic paper material that is actively used in the printing industry. This is because this material is a single-layer, uncoated film, flexible, highly printable, waterproof, and tear-resistant. On top of that, Teslin is an eco-friendly and non-toxic material that is recyclable.
Teslin is mainly used to make different types of cards like ID cards, hotel key access cards, fundraising cards, discount cards, and many more. So, if you wish to print any of these types of cards, you can totally think of getting a Teslin card printing service.
Moreover, Teslin-made cards offer some of the following cards:
Strong lamination to secure data and increase service life.
Printing and data securing through locked-in inks and toners
Proper protection of electronics through advanced cushioning
Flexible finishes for different shapes, sizes, and forms
Printing flexibility with multiple print technologies
Platen/rolled lamination compatibility for processing flexibility
If you are still confused about using Teslin as the raw material of your cards, we have listed some reasons for using Teslin cards for your business. These reasons will help you understand why Teslin cards are a good option for you. So, let's get started!
Reasons for Using Teslin-Made Cards for Your Business.
Cards that will be used for a longer period must be made with long-lasting material like Teslin. For example, the ID card of an employee. In this case, the lifespan of this employee's ID card must be at least 10 years. It is better to invest in a long-lasting material. This will make sure that you don't waste your money on the same thing. Moreover, your employees can use their ID cards without worrying about keeping them intact.
We shifted to plastic cards from paper-made cards previously. Now, it is time that we shift to better card-making material than plastic. That's nothing but Teslin. If you are planning to promote your brand with your premium cards in the market, Teslin-made cards can be the perfect option. The laminated Teslin cards can totally be used for marketing purposes. Teslin cards can be printed with a high-quality printer that adds colors and crispness to the cards. Instead of worrying about that, you can easily get a printing card service to have your customized Teslin cards.
Versatility with Distribution
This is another reason why you should think of using Teslin as a raw material for your cards. Teslin cards are extremely versatile when it comes to distribution. In addition to that, Teslin cards can be perforated to remove them easily from self-mailers and letters. This helps in reducing the costs of mailing. Also, with good Teslin cards, you can enhance member engagement. For example, you can add dynamic labeling on the Teslin identity cards with a call to action feature. The call to action can be like downloading an app or registering their ID card with Teslin cards.
Most people have a stack of cards in their wallets. They have cards like driver's licenses, loyalty program cards, corporate IDs, credit cards, and health insurance cards. Teslin cards take up only a little space in the wallet. So, it is better to use Teslin cards, which will lessen the people's burden. In other words, it will make their wallets lighter and will more likely get a place in it.
Conclusion
So, after reading the article, what do you think about using Teslin cards? We have tried to highlight the benefits of using Teslin cards and why you need a Teslin card printing service. Now, it is up to you what you want for your business.