Business
What Is the Future of QNET in India?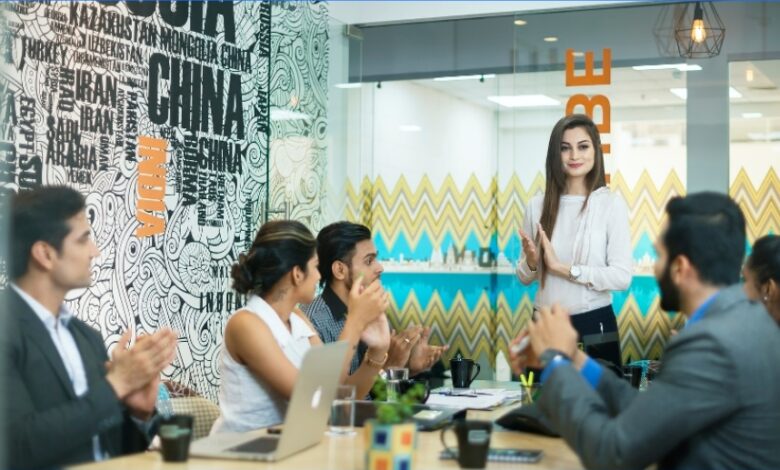 Direct selling company QNET has tapped into the rise in micro-entrepreneurship and is helping motivated individuals become successful entrepreneurs. The company is headquartered in Hong Kong and has a presence in more than 25 countries. So, what is the future of QNET in India? While the industry has been scrutinized and occasionally accused of being a scam or pyramid scheme, the people and government of India accept that direct selling is a legitimate business.
According to the company, "The future of QNET in India has empowered independent direct sellers to be their own boss and chase their own dreams. With a strong online reach, QNET India has focused on product variants that cater to market needs across diverse demographics."
Unlike many industries, direct selling got a boost from the COVID-19 pandemic in 2020. According to recent reports, India's direct selling network marketing industry is expected to increase from 16,000 crore to 64,000 crore by 2025. The direct selling industry is expected to provide entrepreneurial opportunities for over 18 million people by 2025.
What Makes Direct Selling Appealing in India?
Why would someone want to invest their time in a direct selling business? There are numerous reasons, but one positive is that it provides a pathway to financial independence for those who embody the true hardworking spirit of entrepreneurship. In addition, the freedom of creating one's schedule with flexible hours also appeals to many job-seekers, especially busy women with children.
According to the My Journey with QNET blog, "Even among QNET entrepreneurs, camaraderie and mutual respect are of at most significance. [At this company] no one succeeds alone. It is the collective effort of the team as a whole that makes QNET the best direct selling company in India."
QNET India Adheres to Direct Selling Guidelines
India's Department of Consumer Affairs (DCA) — one of the two departments under the Ministry of Consumer Affairs, Food & Public Distribution — requires that all direct selling organizations remain transparent concerning company policies. These guidelines state that direct sellers must schedule appointments and are not allowed to visit customers without prior notice. Also, direct sellers must have company identification to prove a brand's legal authenticity. QNET India adheres to those rules without compromising product quality or customer service.
CEO Malou Caluza says, "QNET is very transparent as a company" and explains that everything anyone wants to know about the company and the future of QNET in India is available on its website and social media platforms.
A Direct Seller's Success Stories
Safal Azeez thanks his best friend for telling him about direct selling industry opportunities. "Before QNET, my life was boring. I lacked ambition. I wasted most of my time at home during the weekends," he says. "On weekdays, the routine was monotonous — go to work and come back home. I wanted to do something productive along with my job so I wouldn't waste my time.
"When I was introduced to QNET, I initially started because of my friend. Then I started attending the training programs, the conferences, and events, and that's when I began to see the big picture. There was so much to do and so many new things to learn! I understood that if I learned how to do this business right and do it with focus and dedication, anything would be possible. Since then, not only have I achieved my dreams, but I have also helped other people achieve their dreams through direct selling. More importantly, I know that I have grown immensely as a person with [this company]." Azeez says.
In less than five years of being a distributor, Azeez was able to build his own house in the heart of Kochi, India. "When I started with QNET, I was only doing this business part time alongside my day job for the first two years. I was earning a good income and saw the potential of doing even better if I was dedicated to building my sales business full time. [Eventually] I quit my job to focus on QNET full time, and recently I was able to see my dream become a reality," says Azeez. "Everything happened just the way I had decided it would be. On Aug. 4, 2019, we moved into our new house, and I also got engaged to a wonderful girl on the same day. I am overjoyed!"
NoAzeez's story is just one of the many that prove the future of QNET in India is bright and promising for those willing to put in the hard work. "QNET is not for those who are looking for overnight success. This is evident in the success stories we share," says Caluza. "Every one of the top leaders that our network looks up to today started with nothing and built their business, slowly but steadily. It took them years to get to where they are today, which is why they are the best ambassadors for the message that success at QNET takes hard work and consistent effort."