Business
HOW INVESTING IN COMMERCIAL FREEZERS WILL BENEFIT SUPERMARKETS AND BUSINESSES IN THE FOOD INDUSTRY -A GUIDE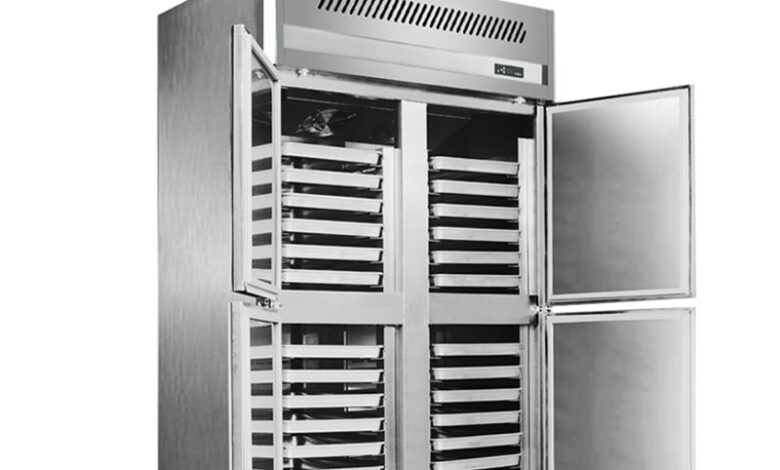 Food is an integral part of everyday life, providing all the necessary nutrients. Apart from that, it satisfies a person's hunger and makes them happy. There are plenty of new brands of canned and organic foods on the market shelves. The quantity of these foods sold each day is enormous. Supermarkets today house many of these popular brands and store the perishable food and chilled beverages in a Skope freezer or refrigerator. The storage and handling become an integral part of selling safe and nutritious foods like meat and dairy. It is why investing in freezers and refrigerators becomes crucial for business owners exploring the commerce of food or the restaurant industry.
There are a lot of advanced technology freezers found in stores today. It is necessary to choose cold-storage equipment based on a few criteria. Factors like budget and cost, the storage capacity required, type of food stored, duration of storage, and much more are determining factors. There are many benefits of spending on a good-quality freezer with an extensive warranty period and lifespan. The upcoming points will elaborate on the same, highlighting the positives for business owners to make an informed decision.
Reasons to invest in high-quality commercial freezers and cold storage equipment:
There are plenty of well-known freezer brands that have been a consumer-favourite. The Skope freezer, for example, has held its position on the top for many years. Established brands are known for their customer service, manufacturing standards, product finish and warranty period. Restaurants and supermarkets must adhere to food standards and safety laws while handling and storing their food. It is hence crucial to have quality freezers in their stores/restaurants. The following are the advantages of saving and purchasing a well-crafted and highly-functional freezer:
Energy-saving property: The advancement in electronics has led to the creation of commercial cold storage and fridges that consume 5-times less electricity. This property has a domino effect and, in turn, has positive effects like saving on monthly electricity bills, reducing the carbon footprint impact on the planet, etc. The cold storage equipment manufactured is more eco-friendly. The refrigerants and other components used while manufacturing them are more sustainable to use. Restaurant and supermarket owners must invest in such equipment. It is a positive impact not only on their pockets but also on the planet.
Durable and longevity: The average cost of a commercial freezer lies anywhere between $2000 to $510,000, depending on the brand, capacity and other essential features. Business owners wish to purchase a high-quality and durable freezer like the Skope freezer, for instance, to avail the value for their money. The investment is no doubt significant. Saving the large sum takes a few months. The customers wish to buy cold storage that will last more than five years. Freezers manufactured by well-known brands are a testament to their claims of product assurance. These storages have a warranty of a minimum of two years, with phenomenal customer service and after-sales assistance.
Better temperature control and bacterial growth control: Storage of essential items like meat, dairy, vegetables, and other produce must be done with utmost care. The temperature regulation in commercial freezers is more intricate and precise in comparison to a regular household one. These storage equipment have a larger storage capacity. The temperature control should be top-notch to prevent the decay of perishable items like seafood, red meats and dairy products. The bacterial growth happens if the food is in temperatures between 5 degrees Celsius and 60 degrees Celsius, known as the danger zone. Cold items must be stored at a temperature less than 5 degrees Celcius to avoid food poisoning from bacteria like salmonella and norovirus.