Fashion
Everything You Need to Know About Shapellx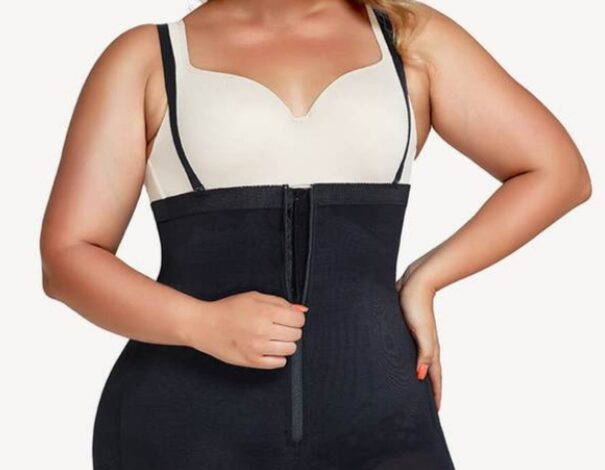 Shapellx offers decades of experience specializing in high-tech shapewear available in a large range of sizes. They are made with great care to offer great comfort and delivering a true win for your skin.
Shapellx is known to argue in favor of body positivity. With their different shapewear, they provide the women of today with confidence and power over their bodies. Their vision is to support women in their various life adventures be it with their workout waist trainer and effective shapewear pieces.
CoreSculpt™ Bonded Waist & Peach Pop Bodysuit
Running from bust to mid-thigh, with delicate and firm straps, this plus-size body-shaper keeps everything in its right place. The firm compression fabric feels silky smooth which sculpts and firms you so you can wear it all day long. It has easy bathroom access with a zippered crotch.
Shapellx's goal is to help women transform and sculpt those little insecurities they might have because no form of insecurity should stop a woman from reaching at top of the world.
NeoSweat® Waist Cincher
This waist trainer is 100%nylon and neoprene which is easy to clean and will not irritate the skin when worn all day long. It offers a snug fit that offers targeted compression to your midsection.
Shapellx is an e-commerce brand that offers direct-to-customer services. They offer a curated style that women look and feel confident in their skin. With their enhanced care for women, they have changed the face of the shape-wear industry.
CoreSculpt™ Power Zip Up Thong Bodysuit
This is a new sexy tummy shaper and butt lifter which is lightweight and fully breathable. It conceals your midsection and loves handles with maximum compression. With its high-rise waist section, it is ensured maximum support while working out.
The women who wear shapellx plus size body shapewear will feel vibrant, serene, and relaxed all day long because of how soft comfortable the material is.
NeoSweat® Sport Vest With Adjustable Double Belts
This NeoSweat workout waist trainer provides double high compression belts on the tummy to tighten midsection fat. It is made of 94%cotton, 4%spandix, and 100%latex. This high-performance compression fabric boosts your body heat for burning more calories.
CoreSculpt™ Seamless Butt Lifter Bodysuit
This will not only smooth and shape your torso and thighs, but also rescue your rear from the effects of gravity. The benefit of a high waist fit means no muffin tops. It has moderate control which is a fit for long day wear.
The shaper has features of handy undergarments that will shape you in the right places with various compression levels. It removes your extra inches in a minute for your evening dress or your workout session or your routine office day.
Shapellx will shape and lift you in all the right places without anyone knowing what have you got underneath giving you a wow experience all day long.