Fashion
Basketball Fanatics' Guide to Buying a Basketball Jersey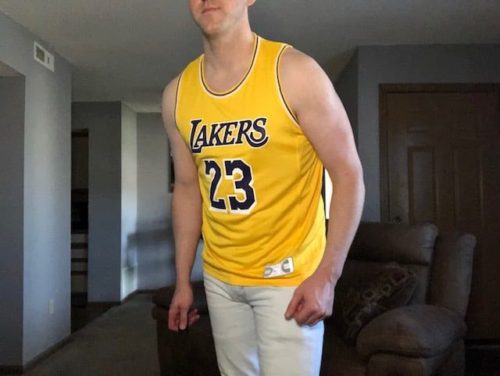 Australia is known for two major sporting events – cricket and football. But at the backdoor of sports and athletics, basketball still rings as one of the most popular and loved games. In addition, the country has won several medals in the Olympics, including the bronze medal during the Atlanta 1996 games and silver medals during the years 2000, 2004, and 2008 Olympics.
If you are an avid NBA or MLB fanatic, you won't live without owning your favourite team's jersey. Few clothing brands have a lineup of Basketball Jersey's in Australia featuring your favourite basketball team's jerseys that you can don during playoff season.
Understanding the Different Types of Jerseys
Starting with the 2017-2018 NBA season, Nike has been the official producer of NBA jerseys. When the company became an official league sponsor, they revamped the traditional jersey names to Home, Alternate, and Road.
Official NBA shirts are currently named as Statement, Association, and Icon jerseys. Most people think that these types of basketball jerseys are the same. Here are the major differences in terms of style and fit.
Association Jerseys – These jerseys, also known as the "Home Whites," are traditionally plain whites worn when teams were playing on the road. The shirts were rebranded to Association jerseys, changing a few details, including the team's decision on what colour to wear, by which it gained universal recognition.
Icon Jerseys – Old road jerseys or the primary colours often closely associated with a team also got a rebrand. The name change now allows a team to work on the colour they want and designate which jerseys they want as their home uniform.
Statement Jerseys – Statement basketball uniforms are often worn to express the roster's spirit and make an eye-catching pitch. These basketball shirts are often worn to make the team stand out and get an opportunity to campaign for a cause.
Jersey's have now evolved into a more complex garb for basketball players and the fans they represent. When buying authentic Basketball Jersey's in Australia, look for suppliers who know the intricacies of each design and what they represent.
Finding the Right Size When Buying Online
Sports allegiance continues to grow, particularly amongst men who are into team sports. The NBA growth has spurred more than 2 billion fans worldwide and has become the third most popular sport.
Buying a basketball jersey, though, is not just about the favourite team you are supporting. You also have to research what fits you best and what model can look good based on your body type.
The first consideration you need to make when buying a new basketball jersey is to find your size. Often, the best way to do this is to go to a physical store and have one fitted. But if you are buying online, you need to have an idea of the size you need.
Typically, online stores would have a measurement guide so buyers would know under which category they fall. In most cases, measuring yourself using a tape measure helps to figure which sizing category you fit in.
When doing this, you need to measure your chest area because this is the area that matters the most for jerseys. Although jerseys are commonly loose-fitted, not all brands have the same measurement and fit.
Length is also important because it determines your overall look when donning a jersey. Measure from the top of your shoulders up to your waist. If you opt for a baggy jersey, always go the next size up.