Uncategorized
7 Ways to Audit Web Page Load Time on Your VPS Server
VPS is often a go-to solution for website owners who outgrow their shared hosting plans. With VPS hosting, users can control their servers to create custom software and manage their hosting resources. 
To maintain optimal performance, VPS users need to check their website speed periodically. That's because integrating many elements while neglecting storage size can result in a slow-loading website. This is critical since each additional second of load time leads to conversion rates dropping by 2.11% on average. 
In this article, we will explain seven ways to audit page load time on your VPS server. We will also include some useful tips to help you during the monitoring process.
1. Test Current Page Load Time
Measure the loading speed of your web pages first before auditing your website to know which sections need optimization. Popular speed test tools are Google PageSpeed Insights, GTmetrix, and Pingdom Website Speed Test.
Simply access one of the tools and type in your website or page URL. It will then analyze and score your website on a scale of 0 to 100. Some tools also use A to F grades and provide suggestions for improvements.
Alternatively, check your average page load time in Google Analytics by navigating to Behavior -> Site Speed -> Speed Suggestions.

Note that web performance also depends on where you host your website. A location far from your data center may have greater network latency. Therefore, many speed test tools let you monitor site speed in different locations.

2. Use a Content Delivery Network
A Content Delivery Network (CDN) refers to distributed servers caching copies of your site files. It reduces the data request distance between visitors' browsers and your host's servers, which helps to provide faster performance.
For example, your data center is in North America. Australian visitors may have loading issues with your site because the data has to travel from North America to Australia.
Meanwhile, a CDN helps them access your website copies hosted in a caching server in Australia, improving loading time.
Some hosting providers integrate CDNs automatically. If yours doesn't,set up a Cloudflare CDN yourself.  
3. Configure Your Caching
Cache provides a temporary storage collecting website data, so users can load them faster when revisiting the site.
Some web hosts offer a caching feature by default, but if your hosting provider doesn't provide it, consider installing a caching plugin like W3 Total Cache or LiteSpeed Cache.
Use these steps to check whether your caching tool works:
Visit Google Chrome. 
Click the three vertical dots on the top right corner -> More Tools -> Developer tools. 
Press the Network tab. You should see metrics and a list of website elements. 
Click on your domain name and select the Header tab. 
Scroll down to check the Response Header section and find x-cache. It can be x-litespeed-cache or x-drupal-cache, depending on the caching tool you use. Your caching plugin works if you see the hit status. If not, you'll see miss.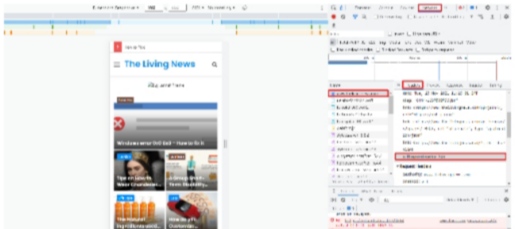 4. Minimize HTTP Requests
Most page load time is spent processing HTTP requests, such as downloading various elements, including images and scripts.
Therefore, the more on-page elements you have, the more HTTP requests your page needs. This process will eventually cause longer loading times.
To fix this issue, determine how many HTTP requests are on your website using Google Chrome's Developer Tools. Navigate to the Network tab on the three dots menu, look through the available requests, and delete unnecessary ones.
Next, reduce redirects. Redirects are necessary to lead visitors to a new web address after the old one has been deleted or altered. However, too many of them cause increased HTTP requests.
Use redirect checker tools like Screaming Frog and Site Analyzer to identify all redirects on your site. Then, edit your .htaccess files to directly point the redirected pages to the recent versions.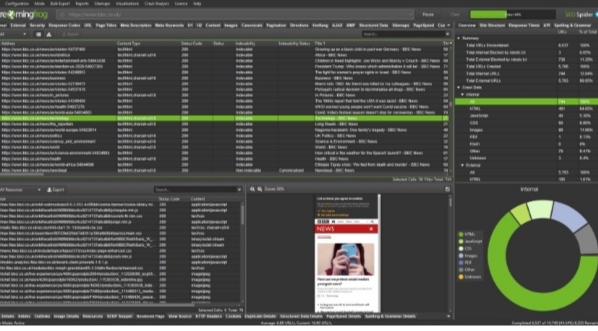 5. Optimize Your Images
Images make your site more visually appealing. However, large image sizes can consume lots of bandwidth and increase loading times. Therefore, optimizing your images before uploading them is important.
Use compression tools like ShortPixel and Compressor to reduce image file sizes.
Alternatively, install an image optimization plugin like WP Smush on your WordPress website. A rule of thumb is to keep the maximum file sizes at 500kB. 
Moreover, pay attention to the image format. For instance, JPEG images have smaller sizes compared to PNG and GIFs. Still, use the PNG format for graphics and illustrations to maintain image quality. 
6. Use Third-Party Platforms
Hosting large files like vedio directly on your VPS server can take up a lot of space. 
Therefore, consider using external hosting platforms, such as YouTube or Vimeo. YouTube is free to use, while Vimeo requires you to subscribe to its paid plans starting from $7.
To embed a video on your WordPress site, simply copy the video's URL and paste it into the post or page editor.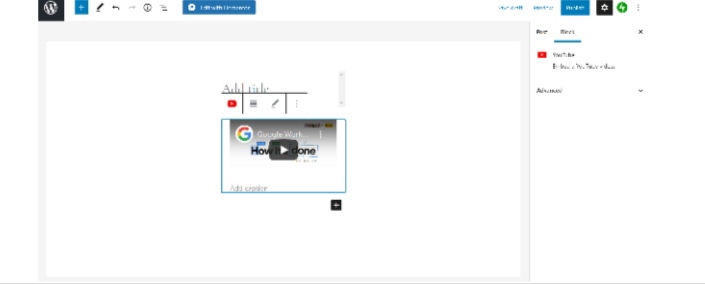 7. Delete Unnecessary Plugins
Plugins are helpful to extend website functionality without coding. However, too many plugins can weigh down the database and decrease site speed. Moreover, outdated plugins can heighten security threats.
Therefore, evaluate whether your plugins are necessary. Uninstall ones that are no longer relevant or overlap in functionality.
Ideally, the number of plugins should be under 30. However, this number varies since some plugins take up a lot more space than others. Check your disk usage by going to your WordPress dashboard -> Tools -> Site Health -> Info.
Conclusion
Whatever server you use, auditing web page load time is vital to improving user experience and increasing conversion rates.
Here are seven methods to audit load times on your VPS server:
Test your current page speed.
Use a Content Delivery Network (CDN).
Set your browser cache.
Reduce HTTP requests.
Optimize your images.
Use external hosting platforms for large files.
Eliminate unnecessary plugins.
Many factors influence page loading time, so regularly auditing your site is essential to maintain optimal website performance