Business
6 Tips for investing in Gold ETFs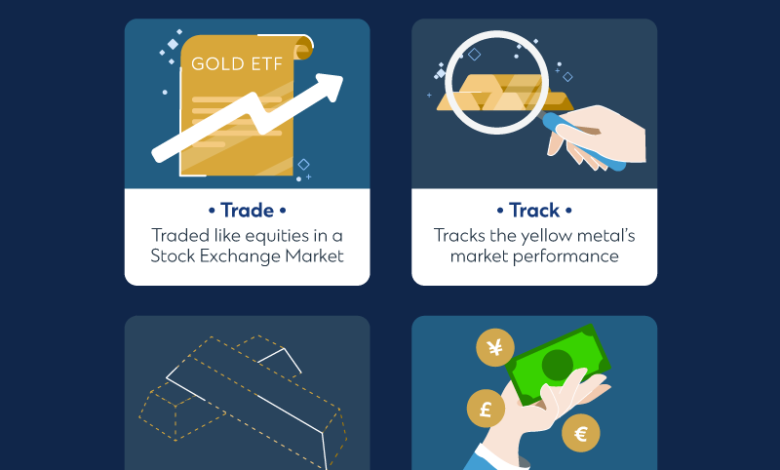 Gold Exchange Traded Funds (ETFs) are a brilliant investment option if purchasing physical gold is difficult for you or if you want to expand your portfolio. Gold is regarded as a safe asset, implying that its values are rarely erratic. Click here to check the gold price in Jaipur.
Some pointers if you want to invest in gold ETFs
If you plan to invest significant sums or trade frequently, gold ETFs are more profitable than other gold-based assets.
Because gold ETFs have brokerage or commission charges ranging from 0.5 to 1 percent, check for a stockbroker/fund manager around the ETF market with minimal fees.
Choose a gold ETF product or fund managers focused solely on low costs. Examine the fund's performance over the past few years to understand how successfully the fund managers manage all the accounts and data.
Before you begin trading, observe the trends and watch the gold price movements. Like stocks, you may wish to buy gold ETFs at low prices and sell them when prices rise.
Keep a watch on your account and the trades being done for you if a fund manager manages your gold ETF. Regular portfolio monitoring might help you improve your performance.
Gold is a superior short- to medium-term investment because long-term returns on the yellow metal are frequently as low as 10% per year.
The Advantages of Investing in Gold ETFs
There are numerous ways in which gold ETFs outperform actual gold.
Inflation protection: Gold is regarded as a secure investment since it may be used to hedge against currency fluctuations and inflation.
Easy Trading: To begin trading in gold ETFs, you must first purchase one unit of gold (equivalent to one gram of gold). Buying and selling the units works similarly to trading stocks – you can do it through an ETF fund manager or your stockbroker.
Open trading system: Gold prices on the stock exchange are available to the public. You can quickly check the gold prices at any time.
Simple transactions: You can transact gold ETFs anywhere in the country during the day as long as the stock exchanges are open. You will also be unaffected by local gold price fluctuations related to VAT or other taxes.
Gold ETFs on the stock exchange have no barriers for entry or exit hindrance for the acquisition or selling of units. Brokerage fees are typically in the range of 0.5 to 1 percent.
Tax advantages: Gold ETFs older than a year are subject to long-term capital gains tax. On the other hand, Gold ETFs are exempt from VAT, Wealth Tax, and Securities Transaction Tax.
Gold is a safe and secured asset because its price stays constant for an extended period. Even if your equities returns fall, gold ETFs may protect you from significant losses.
Portfolio diversification: Gold ETFs are an excellent strategy to diversify your portfolio. A diversified portfolio can provide superior returns in an unpredictable market with lesser risks or damages.
Rash purchasing and selling could result in significant losses to your financial account. Gold ETFs should be used as safe assets and hedging investments rather than as a daily profit-trading instrument. Click here to know what is the gold price today in Jodhpur.