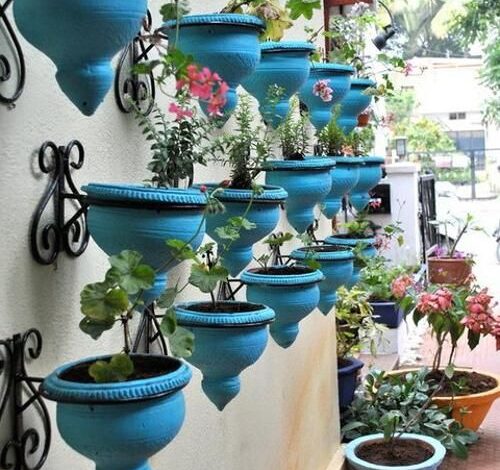 One of the biggest choices you need to make as a gardener is picking the right pot for your plants. Like perfect-fitting clothes, the pot can help make any outdoor garden area look great. However, finding the best garden pots online can be complicated due to the overwhelming choices.
If you plan to get your hands on the best pots, you must ensure that it looks good and serves its purpose. So, here are several factors that you must consider when shopping for the best pots for your home garden.
Tip #1: Choose the Right Material
Pots come in various materials that work for different types of plants. It includes:
Ceramic or Terracotta Pots: One of the most common pots that you can find in the market today is terracotta pots. It is a traditional Italian word that means "baked earth" because of its unglazed, reddish-brown ceramic structure formed by clay. Its warm, neutral colour makes almost all plants look great, while it is also cheaper and may last for years.
Metal Planters: These plant pots add a chic and sleeker touch to contemporary gardens. The metal plant containers can serve as interesting accent pieces in any area in your yard. And you may opt to repurpose any old metal items and spray-paint them in your chosen colour to use as a planter. But if you want to use one-of-a-kind metal planters in your yard, you can get them from stores that sell garden pots online or at a physical store.
Concrete Planters: Some of the most interesting containers are created from concrete. This material often produces elegant pots that match any type of herb or plant. It is also more durable compared to planters made from other materials, and it can be the best choice if you want to grow large plants or even trees.
#2: Think About the Seasons
If you plan to leave your pots outdoors, you need to ensure that your pots can handle harsh weather conditions. You may stick to the ones made from concrete so you know that it can stand all the harsh outdoor elements. But if you want the beauty and design of terracotta and metal pots, you must place them indoors during the cold winter seasons to avoid cracks and rust. The pots also work better for shaded areas.
#3: Consider the Drainage
Before buying any pots for plants, you need to understand the watering needs of the plants you want to put in your garden. The plant's hydration needs play an important role in deciding which pot to use.
Some pots and planters come with drainage holes, while others have solid bottoms. Some plants easily drown from excess water, while others like the Snake plant, Chinese evergreen, and Schefflera survive without drainage holes. So ensure that you spend more time doing plenty of research about your plants to know which planter to use.
#4: Look at the Aesthetics
The shape, colour, and size play important roles when choosing plant pots. If you want your plants housed in unique and interesting planters, you can get those that come in one-of-a-kind shapes like geometric planters. And you can also pick hanging plant pots to display for healthy crops in strategic areas of the home or garden.
Finding the best plant pots can help enhance the looks of your garden. However, it is also ideal to research the plants you want to grow to choose the right one for you.